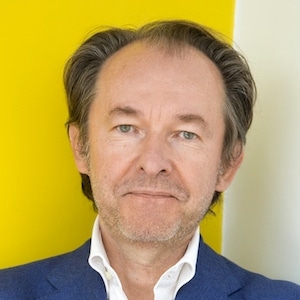 Tetra Media celebrated its 30th anniversary in 2019.
We have now become a major producer of the French audio-visual landscape.
In 2017, the acquisition of a stake in Tetra Media Studio by the British group ITV plc recognised this position and strengthened it by giving us more resources to pursue our development in a rapidly changing sector.
For all these years, our growing success has been based on our ability to bring talent together  and enable them to express themselves, driven by a common artistic ambition and a permanent demand for quality productions.
But our success is also based on the professionalism and ethics of all our employees and partners, the talent, permanent employees, freelancers and service providers we collaborate with.
By joining this international integrated producer broadcaster a company listed on the London stock exchange, our  strong ethical integrity has been formalized by a number of procedures and policies as well as a Code of Conduct adopted by all the companies in the Tetra group. This Code reflects a large number of principles detailed in the various policies and procedures put in place, in particular with regard to the fight against corruption, tax evasion and modern slavery in the case of external relations, but also internally, within the company, it verbalises our ethos against all forms of harassment and discrimination.
The implementation of all these policies is everyone's business and if anyone comes to know facts that may contravene these legal and ethical rules, it is their duty and responsibility to seek clarification, help or even simply to dare to talk about them. The many tools set up by ITV (permanent call number to issue an alert on certain behaviours, etc.) are there to support all the group's employees.
The growing attention of our French partners to these new regulations and compliance with these rules, as well as the rapid opening up of our sector to foreign partners who are highly aware of these issues, can only encourage us to constantly review our requirements in this area, just as we have been doing with our productions for all these years. As Chairman of the group, I am responsible for embodying this requirement. As an entrepreneur, French, born in the previous century, I undertake to be particularly vigilant on all these subjects. Because these rules are now an asset, they are a guarantee of seriousness towards our partners and customers, especially public ones, but also out of conviction: the world is changing and any sloppiness is no longer tolerable!